Kinda Home
Kinda Home / 2018
Sensorial
2018
An invitation arrived at BLUG: to create Kinda Home's Olfactory Identity, a contemporary furniture retailer brand that promotes accessible and original interior design – accessories and lightning for living, dining, sleeping, home-office and outdoor spaces.

A space that aims to highlight individuality and to avoid repetition in themes, objects, projects and houses. We developed this project in partnership with Studio Astolfi - one that is known for its irreverent and singular projects, as well as the evocation of memories.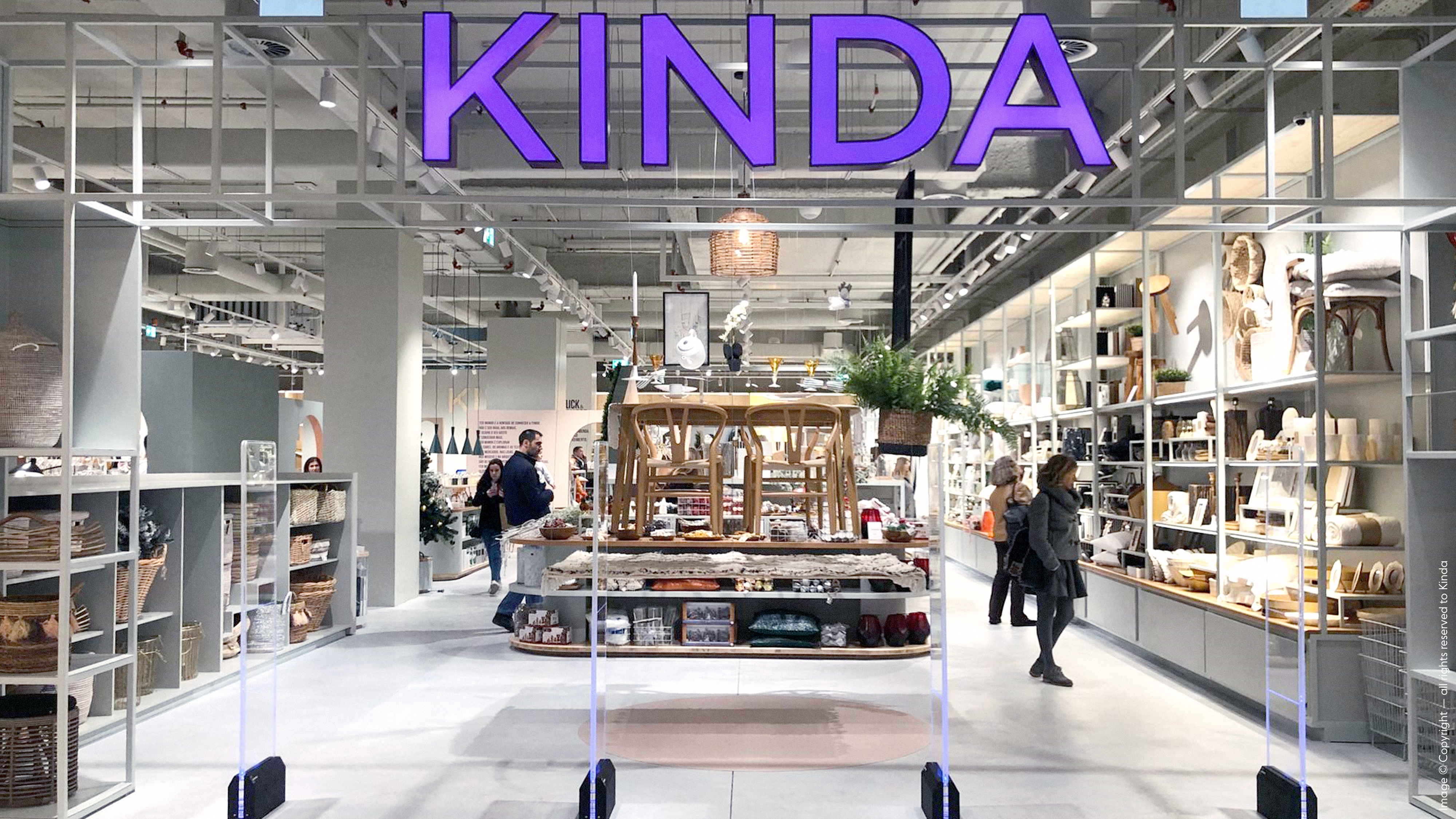 We know that Kinda Home customers are always looking for a balance between novelty and freshness, complemented by comfort and durability, to make their homes into the space that is truly capable of showcasing and enhancing their taste and stories.
The search for the constant novelty is revealed with a fresh and citrusy beginning, with an emphasis on lemon and a vibrant grapefruit. The details of the interiors, with naturalness and modernity, stands out with subtle green notes, while the quality of materials is represented by genuine leather.
The comfort and durability of the products translate into woody notes, with aromatic and safe cedar. At the same time, the exoticism of travel is presented with cinnamon, which in perfect harmony with a trilogy of comforting teas and warm vanilla make us feel at home. And because a house without flowers is not complete, the KINDA Home aroma finishes with a bouquet of white flowers, where elegant and sophisticated peony notes stand out.
BLUG thus created the perfume KINDA Home, a fresh, original and genuine composition, like the home of those looking for this space to complement it - with some unexpected notes to inspire those looking to give a new look to the house.